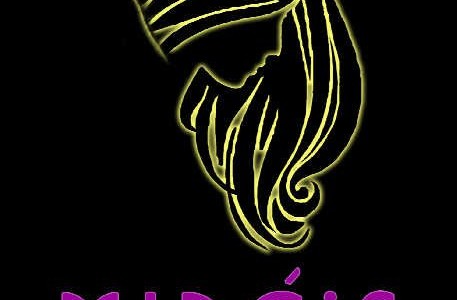 SIX DEADLY WEAVE SINS WOMEN MAKE!!!
Let's be honest, as much as we might love flaunting our MIDES MANE, we need to know the basic rules to maintaining our hair so it retains that fabulous look.
This is where our Solutions to the 6 "Deadly" Weave Sins will help you ride through the storm (looking as hot as ever) and maintain MIDES MANE for as long as you have it. Now ladies, this advice might sound harsh but it needs to be said:
SIN 1 – SHINE SHINE BABY
Some of us are guilty of using all the oil base cream we have on our weave, because we believe that's the best way to make it look good. Oils, crèmes and hairsprays will weigh down your weave and cause build up which can lead to odours and make the hair limp. It's important to note that your hair can achieve that 'shine shine' look without losing its bounce and texture.
SOLUTION
MIDES MANE is purely 100% human hair and does not need any oil base cream or oil. The best way to keep your MIDE hair looking as good as new all the time is to apply our MIDES serum or any good serum on your MIDES MANE once in a long while.
SIN 2 – HO AKA HAIR ODOUR
People will subtly avoid you if your weave smells foul! It can be hard to detect a bad odour when it lingers too long, as our airwaves get used to it. So sniff your hair once in a while to check your weave smells fresh.
SOLUTION
Wash your MIDES MANE at least once a month, especially if you cream your scalp and work out regularly. Just imagine all the sweat and grease that get trapped under the hair. The grime has to be removed so we can smell rosy again.
SIN 3 – YOUR MONEY'S WORTH
If you can afford synthetic hair, there is no reason you can't MIDES MANE. Our hair only costs a few extra bucks in the long run and it lasts for years. It can also be worn numerous times. On top of that, it can be washed and colored without compromising the quality plus it won't shed or tangle excessively.
SOLUTION
A cursory glance to our face book page or a quick enquiry to our customer care lines (07044444631) will help you locate us, and I guarantee that one contact with us will make you so pleased that you will try more of our quality products and never look back.
SIN 4 – EXTENDED EXTENSIONS
Six weeks is the absolute maximum period of time that any weave should be left in your hair. So if you have a forest growing under your extensions, you might want to take a breather.
SOLUTION
If you have a very busy schedule and don't have time to wash/treat your weave, you can take your weave out and drop off at our store for treatment.  We advise that you also make out time to give your natural hair some TLC. You can deep condition, steam and revitalize before your next installation. By the time we're done treating your weave, it's as good as new and ready for the next chapter. We could also throw in some colour to switch things up. Honey brown and gold, coral brown, burgundy and chestnut brown are customer favourites.
SIN 5 – MIX AND MATCH
There is no point wearing a bone straight silky weave when your hairline is kinky. Leaving the hairline out is meant to help the weave look more natural not highlight the fact the weave isn't in fellowship with your natural hair.
SOLUTION
You can apply the relaxer to your hairline or use a flat tong to smoothen it out. But for those of us who rock non-permed hair, you can try our MIDES MANE closure that will blend in well, giving it the natural look that it deserves.
SIN 6 – CUT AND SEW
Some of us have hair stylists that can cut hair wefts like tailors. Please note that the more your weft is cut, the more likely your hair will be prone to shedding. If you look closely at your wefts, you will notice the sewn thread tracts/pattern on them. If your stylist is in a habit of cutting your wefts into pieces, the thread will unravel and your hair will start to shed.
SOLUTION
Make it clear to your stylist that you don't want your wefts cut at all unless it's necessary for the style you're trying to achieve. Hand wefts MUST NOT be cut at all.
That being said, MIDES MANE is not a magical hair that will always fall into place by itself every morning. You need to take care of it and use quality professional products for maintenance e.g. Mide's Mane serum. This guarantees longevity and eventually value for your money.