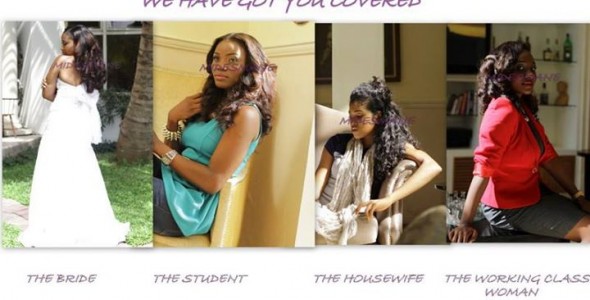 "OMG! Moments" with Mide's Mane: Sallah Sales
IT'S HERE AGAIN!!!
ANOTHER 'OMG SALES' FROM MIDE'S MANE THIS SALLAH SEASON.  THE FAST HAS COME TO AN END AND MIDE'S MANE IS CELEBRATING WITH EVERY WOMAN OUT THERE WITH THE GRAND SLASH THIS PERIOD. YOU CAN GET OVER N10, 000 OFF OUR LUXURIOUS ADUKE, MEENA AND ROUNA HAIR DURING THE 'OMG SALLAH SALES' WHICH WILL RUN FROM FRIDAY 8TH AUGUST TO 10TH SATURDAY AUGUST 2013.
CHECK OUT THE SLASHED PRICES FOR OUR DIFFERENT HAIR:
ADUKE: BUY 300G OF ANY LENGTH BETWEEN 10'-12' FOR N45, 000 AND 300G OF 16' ONLY FOR N55, 000 AND YOU CAN SAVE OVER N10, 000 FROM YOUR PURCHASES
MEENA/RUONA: BUY 300G OF ANY LENGTH BETWEEN 10'-12' FOR JUST N50,000,  12′-14′ FOR N55, 000 AND 300G OF ANY LENGTH BETWEEN 16'-18' FOR N60, 000 AND YOU ALSO GET TO SAVE OVER N10,000 FROM THESE PURCHASES.
COLORING: WE HAVE COLOR OPTIONS OF BURGUNDY, HONEY BROWN AND GOLD, CORAL AND CHESTNUT IN FULL COVERAGE OR HIGHLIGHTS AND DELIVERY WILL BE DELAYED BY 24-48 HOURS DEPENDING ON THE COLOUR REQUESTED FOR.COLORING IS N5,000 PER 300G.
DELIVERY:  DUE TO THE HOLIDAYS, THE COURIER COMPANY WILL BE INOPERATIVE DURING THIS PERIOD; HOWEVER HAIRS WILL BE DISPATCHED AS SOON AS THE HOLIDAY IS OVER. DELIVERY OUTSIDE LAGOS WILL INCUR EXTRA CHARGE OF 3,200 (COURIER FEE). DELIVERY TO UK AND US BASED CLIENTS WILL TAKE ABOUT 36-48 HOURS.
WALK IN CUSTOMERS CAN READILY PICK THEIR PACKAGE FROM OUR STORE AS THE OFFICE WILL BE OPENED FROM 10AM-2PM DURING THIS PERIOD.
HOW TO ORDER:   OUR ACCOUNT INFORMATION IS AS FOLLOWS:   MIDE'S MANE, ACCESS BANK, 0005108963  OR  MIDE'S MANE, GTBANK 0122392668   ONCE YOU HAVE MADE YOUR PAYMENT/TRANSFER, PLS SEND YOUR FULL NAME, ADDRESS, TELLER/TRF NUMBER, FULL ORDER AND PHONE NUMBER TO ANY OF THE CUSTOMER CARE LINES (07044444631–07044444632) OR THROUGH BBM (27305B0B & 22F932C6) OR THROUGH THE MESSAGING OPTION HERE ON FACEBOOK.
PLEASE NOTE THAT LENGTHS ARE LIMITED IN SUPPLY. HOWEVER, YOUR ORDERS WILL BE TAKEN AND PROCESSED FOR DELIVERY WITHIN THE NEXT 2 WEEKS IF YOUR ORDER IS RECEIVED AFTER AVAILABLE STOCK IS EXHAUSTED. 
HURRY NOW AND TAKE ADVANTAGE OF OUR SLASHED PRICES THIS SALLAH PERIOD